Our Fireworks

Abe Industrial Fireworks Ltd. began operation as a manufatuturer of shibu-gami, a kind of Japanese paper, which was sometimes substituted for carpets because of its durability. Since shibu-gami was suitable for the final process of firework's production, we began producing fireworks for ceremonies held at shrines, which eventually laid the foundation of our current business.

We currently concentrate on firework business, which ranges from producing firework shells to setting them off.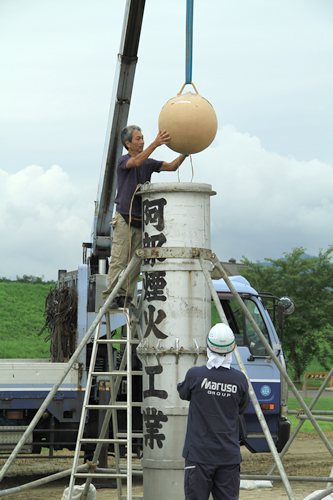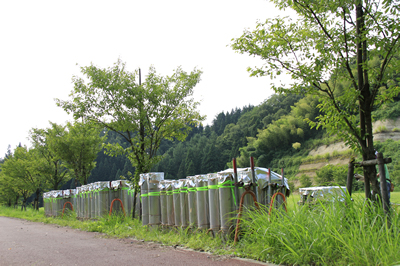 We produce approximately 25 3-shaku dama (36inch, 90cm-diameter shell), 80 2-shaku dama (24inch, 60cm-diameter shell) and 2,500 shaku dama (12inch, 30cm-diameter shell) a year.

In 1980s, large fireworks became popular in Japan. Then we decided to create fireworks which differentiate us from other manufacturers. That's how we began concentrating on the production of large shells, namely 2-shaku dama and 3-shaku dama.

It is the skills and experiences we have accumulated that enable us to create quality fireworks.