Our Fireworks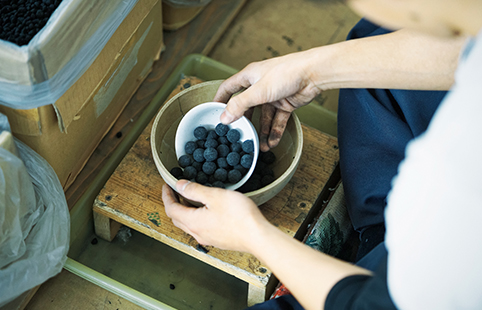 We are a group of professional firework craftsmen, and pride ourselves on being one of the top producers of large firework shells.
We produce from 2-sun dama (2.5inch, 6cm-diameter shell) to 3-shaku dama (36inch, 90cm-diameter shell) and especially excel in production of large shells (from 12inch, 30cm to 36inch, 90cm).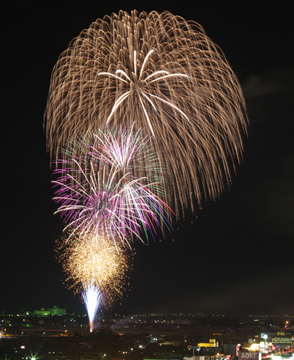 We have participated in foreign fireworks events also.
We have visited such areas as North America, Europe and Asia to set up our fireworks.
Especially, we have kept participating in fireworks festivals in Hawaii since 2012.